PARK TERRACE APARTMENTS 
7 Unit Apartment offered at $665,000.
Start collecting income today! Clean, Professionally Managed, Longterm Tenants, Stable Location. Very well maintained apartment in desirable location in Arlington.
This 7 unit apartment is located next to Terrace Park, is within walking distance of public transportation and downtown, and still quiet and private location for long term tenants.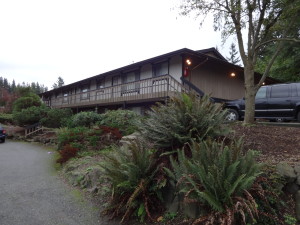 Location offers 10 paved parking stalls on site, a coin-operated laundry, and additional storage for each unit. Property is well run, maintained and easy to operate.
Offered at 6.7% CAP & 9.9% GRM, based on 2014 actuals.  Easily increase returns. 4 leases are month-to-month ranging from $750-$775/month. Longer leases are $850/month, market supports $850-$900/month.
Looking for more information on Park Terrace Apartments or a similar investment?
Contact Jen at (206) 293-1005 or send an email to: Jen@HudsonCREG.com.
ADDITIONAL INFORMATION AVAILABLE TO DOWNLOAD: