Hello. It's me. I was wondering if after all these years you'd like to see my predictions for 2016. (Thank you Adele.)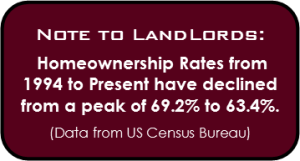 Let's call this prediction thing what it really is. Predictions are really observations of trends that are just beginning. Get ready to place your bets for 2016 based on new trends that are emerging in the market.
THE AMERICAN DREAM IS NOT DEAD.
Millennials are getting married later… which means having kids later… which means owning homes later. Even though this younger generation wants to be in a "walkable" location in the city, that trend is starting to shift.
Welcome to the beginning of migration.
Just as we have seen throughout previous generations, people want to raise their families in suburban settings, not in cities. The leading edge of the Millennials are starting to settle down and raise families, and they are beginning to do so in the suburbs. We will likely see a spike in migration over the coming years as this group ages and pushes out of the city they are currently flocking to.
PAINFULLY SLOW RECOVERY.
Let's get the economics stuff out of the way. If you've been watching, you know that our GDP (Gross Domestic Product) growth has been painfully slow. The good news? It might prevent any economic bubbles in the near future.
The slowed economic growth we have seen has prevented an abundance of supply. That means we are able to absorb what we build. This low availability of housing is apparent to anyone who has looked for a place to live.. both buyers and renters. It is a good phenomenon.
Plus, we have created more jobs during this recovery than we did between 2001-2008. This is not to say that markets don't cycle. Of course they do. This just means that our supply and demand are not too far out of whack, and that real estate values are supported.
SECONDARY MARKETS.
Traditional gateway cities are NOT the "new black" anymore. Secondary and suburban markets are.
As rents continue to rise, these secondary markets typically boast lower costs of living and still offer some strong growth potential. Think of locations that are "hip, urban, walkable, and attractive to millennials," while still providing the potential for future opportunities for rising income and appreciation.
Smart shoppers will look here. Smart investors will buy and build housing where people will want to be. Get out of the big cities, and head out just a little. Survey says…. stay within 20 minutes.
THE EXCLUDED MIDDLE.
There is an opportunity in our market. We have managed to focus our supply of housing to the upper end and the lower end, and have ignored the "middle" of American households.
We are seeing ridiculously low cap rates at the high end of our market, with luxury apartments and townhomes. The low end of the market is heavily subsidized, complicated, and increasingly political. (Neither of those appeal to me as investments anymore, as they are all picked over.)
The middle income range in the urban and suburban settings could use some support. Maybe we can get some incentives for updating dilapidated older houses. Maybe we just do it ourselves one at a time. There is an opportunity here for those who want to target it.
PARKING.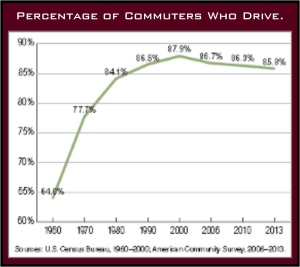 Seriously, you're adding a whole section on parking? Yes. Yes, I am.
Parking requirements are changing. In the long run this will balance out. Let me explain what I mean.
First, the millennial generation shares everything. Given an option, they seem to share cars. As an obvious example, look at Uber. As a less obvious example, think about unmanned vehicles. We can already tell our cars to go park themselves, so it's not too long before we'll be able to just order up a car to come get us instead of one that comes with a driver or that we have to own.
Second, a fewer number of millennials are learning how to drive. If you don't have a license, you probably don't need a car.
Third, more people are working from home or locations besides the office. This means, they don't need to commute to work. Some offices only need parking on Fridays, because everyone works off site during the week. Cities seem to be relaxing requirements on parking (meaning less parking stalls per unit or square foot of building).
Looks like cars may have less of an influence in the future generations, at least while they live in the city. This issue will be interesting to watch.
LIVING OUR LIVES.
Healthy eating is important to all generations. We are living longer.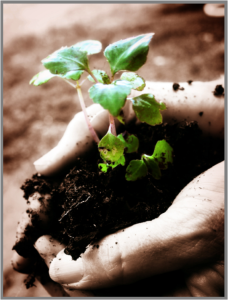 We expect better quality, and we seem willing to pay for it.
I think our organic foods and fresh vegetables are getting closer… and bigger. Think vertical farming or growing fresh produce in the old warehouses that were once abandoned.
Today, I get a box of fresh, local and organic produce delivered to my doorstep every week. I think this concept will expand as we become more efficient at it.
RETURN OF THE HUMAN TOUCH.
Technology has changed most everything. It doesn't matter how much technology you have, if you don't have people who understand it.
Yes, the way we meet people has become digital. With a simple swipe or click, you can find new friends anywhere and everywhere. Even with this electronic age, our relationships still develop in a more analog world. Our trends are coming back to face-to-face (think snapchat, periscope), they are just enhanced with the digital technology that exists.
WATER IS THE NEW OIL.
Developing Countries. Water Scarcity. Local Droughts. Climate change. These issues share a common denominator. Water and the Environment.
The public sector is taking action. Cities are using water use restrictions, conservation incentives, water metering, storm water management, and more. I don't have any great wisdom to add yet, other than this is a considerable issue for any industry to tackle. It will take us time to work out, but it is an important one. Maybe this will start to make more of an emergence in our daily lives.
CONSOLIDATION BREEDS SPECIALIZATION.
If "size matters," that is not the same thing as "bigger is better." In the past, it seems that size and scale have had the advantage. In many areas, that's true. But… if you can't compete with the big dogs, then do something different.
These large companies continue to merge and create new giant companies that set records for largest widget producer ever.
Know what they're missing? Specialization.
Small can be powerful. We are seeing advances in technology, expansions in crowd funding, and emerging niches and specialization into markets.
If you're into real estate investing, find your niche. Do you want to focus on specific suburbs, single family housing, 2-4 unit investments, senior housing, student housing, or ??? Whatever it is that has your interest, become the biggest Chihuahua in the neighborhood.
Place your bets for 2016. Strategy is half the battle, so get rid of the fluff. Market Intelligence Matters. Call/text at (206) 293-1005 or email: Jen@HudsonCREG.com.